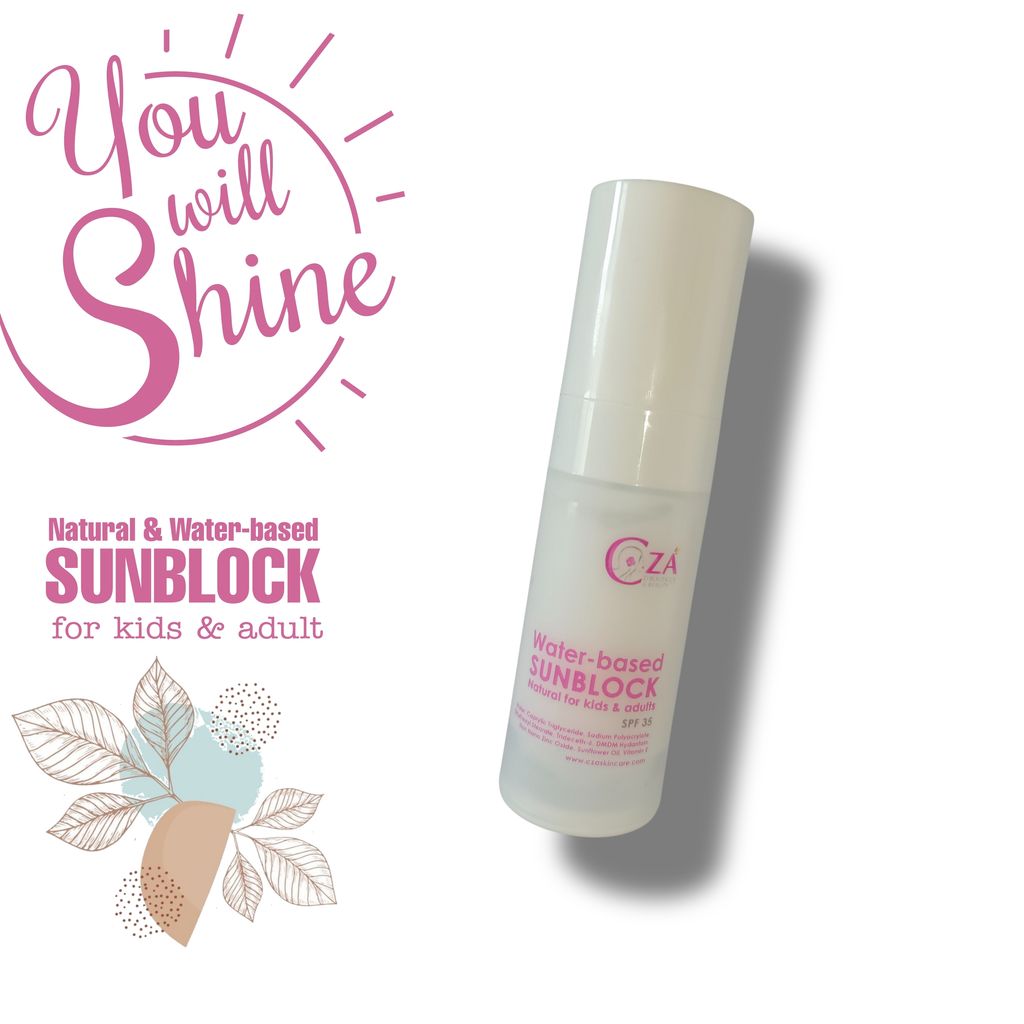 Water-based Sunblock
Our water-based sunblock is specially formulated with naturally-sourced nano zinc oxide sunscreen active ingredient.
Absorbs, reflects, and scatters UVA and UVB rays before they touch the skin
Non-greasy formulation that is easy to spread on the skin
✓ Enriched with Vitamin E
✓ Brightening, Glowing & Hydrating
✓ Water-based formula, easy to spread on skin
✓ NO Color, Fragrance & Essential Oil
✓ Safe to use by kids & adults
✓ Suitable for all skin types
✓ Doesn't clog pores
✓ Prevent premature ageing
✓ Reduce wrinkles & fine lines.
✓ SPF 35
Apply sunblock 15 minutes before going out, and reapply every 2 hours, as well as after sweating, swimming or towel drying.
Apply enough sunblock to cover all skin that clothing will not cover. Most adults need about 1-2pumps to fully cover their face. Don't forget to apply to the tops of your feet, neck and ears.
---